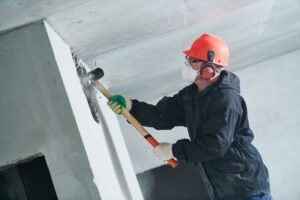 With a large number of companies to choose from, finding a demolition company in Brossard you can trust is a pretty tough task.
Your search for one of the leading demolition contractors in Brossard ends when you approach us for help.
We offer an amazingly wide range of services and you are sure to find what you are looking for with us. Our skill and expertise make us capable of delivering renovation and demolition tasks of all kinds.
We take pride in our impressive portfolio, something that we have earned courtesy the myriad projects we have delivered successfully. Today, we have earned a place as one of the top demolition service s in Brossard.
We are deeply committed to providing superior service. It has earned us the admiration of our customers based in Brossard. Today, we have built ourselves a large customer base in the city. Your project may be big or small; we take it with utmost seriousness and deliver it to your complete satisfaction.
The reasonable rates we quote have helped us earn the trust of our customers who see us as reliable handyman contractors in Brossard. We arrange free estimates. You can therefore judge whether or not we have offered you a good deal. You may have some unique requirements. The variety in the services we provide ensures that we are able to cater to them as well. You can reach out to us at Demo Prep Montreal any time for a free consultation. We assure you that we shall provide you with a team you can trust when demolishing or renovating your home.
To ensure that you receive quality service, you know now that you should approach Demo Prep Montreal. We have the necessary expertise to deliver home renovation projects par excellence. We can ensure your complete satisfaction since we have gained valuable experience over the years. We have consistently delivered projects on time ensuring that there have been no cost overruns.
When making modifications to your home, you must locate an expert demolition contractor. What your needs are, the project size, and how many years of experience the contractor has are factors to consider when choosing one. We have always delivered desired results without fail. It's because Demo Prep Montreal has the required skill sets to deliver the desired results for customers that we are considered one of the top demolition services in Brossard.
We at Demo Prep Montreal seek to exceed your expectations no matter what your project needs are. Taking down fences and bathroom, kitchen, floor, deck, drywall removal are the services we offer which add variety to our portfolio making it impressive, something we are proud of. No wonder Demo Prep Montreal is considered one of the leading demolition services in Brossard.
Your satisfaction and safety mean a lot to us. Demo Prep Montreal has the required expertise to deliver desired results in home modification projects. Just sit back and relax while we give shape to your project. The results are sure to impress you.
Do reach out to us on 514-613-8344 to know more about what have on offer.
Send us an email by entering your details and any comments you may have in the form.