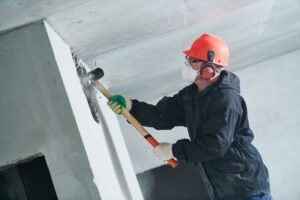 When you are looking for a demolition company in Westmount you can trust your project with, you are in for a tough time. Whom can you rely on to deliver the desired results? Does the company have the necessary expertise? These are questions you need to ponder about.
Your search for the ideal demolition company ends with us—Demo Prep Montreal. By dint of our performance, we are now counted as one of the top demolition companies in Westmount. We offer a wide range of services. We are therefore confident that we can meet your needs. With the valuable experience we have gained over the years, we deliver demolition and renovation projects that never fail to impress. Demo Prep Montreal shall never disappoint you.
The varieties of projects we have delivered have helped us earn customer trust. This variety has given us a very impressive portfolio. With our consistent hard work, we have earned ourselves a place as one of the leading demolition services in Westmount. We are committed to providing quality service to you. We are admired a lot by customers in Westmount because of the quality service we offer. We never disappoint you, whether your project is big or small.
We have come to be known as reliable handyman contractors in Westmount because of the reasonable rates we always quote. We also offer free estimates helping you judge how good the deal we have offered is. That makes us totally transparent in our dealings. Yes, you can trust us. The amazing variety in our services makes sure that you find what you have been looking for with us, no matter how unique it may be. Call us for a free consultation. After you choose us, we assign you a team you can trust.
Trust us at Demo Prep Montreal if you are looking for quality demolition services. We have never failed to impress with the renovation and demolition projects we have delivered. When you want to ensure a successful a home modification project, we are sure to deliver without fail. Our performance has been consistently impressive over the years and we make it a point to ensure that there are no cost overruns.
When modifying your home, you must find a capable demolition contractor. When you're looking for a contractor, the experience they have, the project size, and what you need are factors you should consider. We have brought smiles on the faces of our customers every time delivering projects successfully. We have thus earned a place as one of the top demolition services in Westmount.
We always deliver the desired results, no matter how unique the customer's needs are. We carry out bathroom, kitchen, floor, drywall, and deck removals apart from taking down fences. The variety in the services we offer gives us an impressive portfolio, something we are truly proud of. No wonder Demo Prep Montreal is today counted as one of the top demolition services in Westmount.
We are very serious about your safety and satisfaction. We have met customer needs consistently over the years. Sit back and relax as we work on your project. What we deliver shall surely impress you. So call us on 514-613-8344 to hear more from us.
Send us an email by entering your details and any comments you may have in the form.